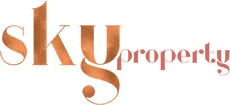 About
JENNY KAZOULLIS – DIRECTOR
Jenny Kazoullis began her career in real estate over 22 years ago. She became the driving force behind one of Brisbane's most elite property agencies, City Realty QLD by Cavcorp, and on the 10th anniversary of her brilliant career with the award-winning developer, she felt it was time to make a mark of her own in Newstead.
As City Realty's Associate Director for almost a decade, Jenny played a pivotal role in the sales success of Cavcorp's multi award-winning buildings. More specifically, Lucent Gasworks (which was awarded Australia's Best High-Rise Building in 2018), Jenny finished her time at City Realty, accumulating record sales for the boutique property developer.
Today, she introduces the start of her own legacy, Sky Property QLD.
Together with her team, Jenny is shaking up the luxury real estate industry, with their personal and practical approach to every single property sale. Jenny's unrivalled level of commitment, personal service and tenacity, has made her one of Newstead's most reputable, trustworthy and recognised agents today. Not to mention, she's a fierce negotiator.
Jenny is always on the front foot when it comes to the ever-evolving property market and achieving the best outcome for her clients. Over the years, she has developed strong relationships with her buyers who more often than not become repeat purchasers. Her key to success? Always keeping it simple, no matter what.
She is a force to be reckoned with – strong, diligent, committed yet always calm and level headed (did we mention she is also a mother of three children?). It's this combination of knowledge and level of care that has clients all over Brisbane asking her by name.